Smell Damp? – Destroy today!
29th Oct 18 | Back to blog
Living in a damp home isn't ideal. Not only does damp cause sickness but the smell can also be unbearable! Here we have put together a list of our favourite tips and tricks on how to remove that damp smell from within your home. 
Our Top Tips & Tricks for Damp Smells:
1: If clothing or fabrics are giving your nose a hard time, try using white vinegar or baking powder.
Vinegar has a number of benefits when used for washing fabrics as it can be used as a stain remover, a fabric softener and also whiten materials, all whilst killing that musty damp odour. Win Win! Along with vinegar, baking powder also have many similar properties, again including stain and odour removal, brightening whites and finally and most beneficial, baking powder is a mild antiseptic which discourages the growth of bacteria!
By simply using one cup of either, this is enough to wash one load of damp clothes and have them smelling fresh in no time!
2: Another great use of baking powder is if you find that your walls seem to have a damp smell, mixing baking powder with warm water will help remove any mould and damp and absorb the smell.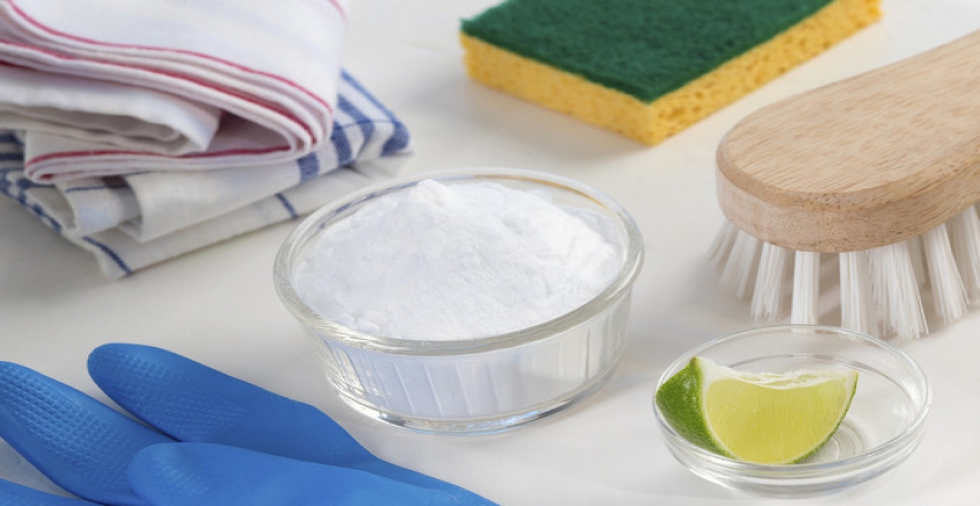 3: We are loving baking powder in this post, which is why we have found another use for it! By placing a box or plate of baking powder in the most affected areas of the home, this will again absorb any foul smells that may be lingering. Leave the baking powder for 24 hours and repeat a few months later for the best effect.
If you don't have any baking powder to hand but perhaps some cat litter…that works great too!
4: Lemony fresh! Lemon and lemon peel is great for getting rid of that damp smell. Give your home that fresh scent by boiling lemon peel and use lemon water in a squeeze bottle, spraying where the must is located. An open window of fan will help circulate the fresh scent around.
5: Last but not least and by far the simplest, locate the damp and the smell and open windows and doors then clean the affected area with water and bleach. Sometimes all it takes to remove the musty smell is the fresh circulation of air!
Following the above steps will help remove the smell of damp but make sure to try and keep your home as well ventilated as possible.
Check out our reviews on Checkatrade